Welcome to Mission Hill Church!
Whether you are young or old,
single or married,
looking for answers in life,
a church home,
or simply a place to visit,
we welcome you to Mission Hill Church.
We are a multigenerational, multicultural church who welcomes you as you are.
Come and see what we have to offer without any obligations or pressure. 
What is the worship service like?
Casual and upbeat!  Services open with singing led by the worship team. Whether you raise your hands and sing or stand in quiet reflection, we hope you feel God's presence.  Following the time of worship, there is an encouraging Bible-based message. Services typically last 1 hour and 15 minutes.
What should I wear?
Comfortable clothes!  Whether you dress up or dress down–wear a suit and tie, shorts and flip-flops or jeans and a t-shirt–you are welcome at Mission Hill Church.
Where are you located?
Find a campus near you and join us for worship!
CENTRAL
10002 N. 56th St Temple Terrace, FL 33617
(813) 988-1138
LAKE CARROLL
12012 N. Rome Ave. Tampa, FL 33612
(813) 988-1138
SIX MILE
4038 N. Falkenburg Rd. Tampa, FL 33610
(813) 988-1138
Where do I park?
For Central Campus, there is parking on the North and South side of the campus. There will be signs and parking attendants as you enter our campus from Mission Hills Avenue or N. 54th Street. We also have golf carts that are available to take you from your car to the church drop off.
Note: the South lot is closest to the Preschool and Kids areas.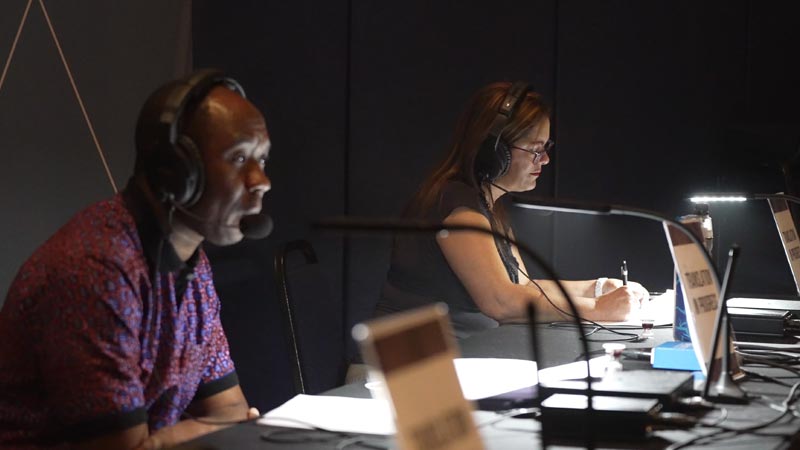 Do you translate the service?
Yes! We are now translating our 10:45 AM service in Spanish on our Central and Lake Carroll Campuses.
French and Chinese service translations are also available at 10:45 AM on our Central Campus.
周日早上10:45, 周日敬拜,中文同声传译
El Servicio de las 10:45 am esta siendo traducido en español.
Le service de 10h45 est en cours de traduction en français.
May I keep my children with me?
Yes! If your child becomes fussy please kindly consider other worshipers. There is a live feed in the atrium so you can continue to participate in the service.