GROUPS & GATHERINGS
Sundays at 9:00 AM: Preteens gather in person in the Preteen Room/ 2nd floor/ Bldg C
Sundays at 10:45 AM: Preteens join family in the Family Life Center (FLC) for a time of corporate worship.
Wednesdays at 6:30 PM: Preteens gather in person in the Preteen Room/ 2nd floor/ Bldg C
Please take a moment and pre-register your child for the upcoming school year.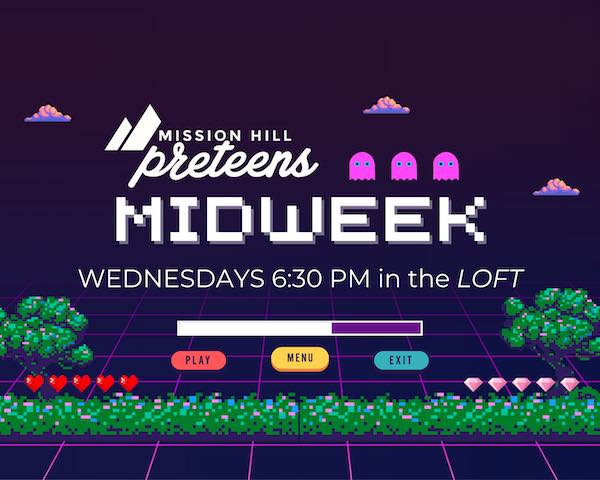 PRETEENS MIDWEEK
We are gearing up for a great year with you!
We'll meet in the Loft every Wednesday at 6:30 PM for games, fun, Bible study and small group time.
See you there!